FCA Jim Ryun Invitational
August 27, 2022 @ 7:00 am

-

10:00 am
On July 24th 2020 President Trump awarded Jim the Presidential Medal of Freedom. The highest award given to an American citizen in recognition of outstanding achievements.
Jim is called America's greatest miler and for good reason. In 1964, Jim Ryun became the first high school boy in history to run the mile in under 4 minutes, doing it as a junior in high school. Later that same year, he made his first of three Olympic teams, also making the 1968 and 1972 Olympic trials, winning silver in the 1500m in the rarified air of Mexico City in 1968.Over the next few years, Jim Ryun was the sport's headliner, breaking the American Record in mile in 1965, defeating 1964 Olympic champion Peter Snell in the process. In 1966, he broke the World Record in the 880 yards, accomplishing what no one had done before or since by running negative splits to break Snell's 880 yard World Record in a scintillating 1:44.9 with splits of 53 seconds and 51.9. A few weeks later, Ryun broke Michel Jazy's World Record in the mile by over two seconds, striding through the line in 3:51.3, becoming the first American to hold the World Record in the mile since fellow Kansan Glenn Cunningham in 1934. In 1967, Ryun broke his own World Record in the mile, leading from the gun, to run 3:51.1 at the AAU National Championships and followed that up two weeks later by breaking Herb Elliot's 1500m World Record with his 3:33.1, closing in 2:46 for his last 1200m. As a cap to his amazing summer of 1967, Ryun won the United States versus West Germany 1500m in Dusseldorf with an amazing 49.9 last 400m to run 3:38.Before his career was over, Ryun broke and held six World Records and 10 American Records from 880 yards, 1500m and one mile. Appearing on the cover of Sports Illustrated seven times, Jim Ryun was Sports Illustrated' s Sportsman of the Year in 1966, also winning the James E. Sullivan award for being voted the top amateur athlete in America.
ESPN named Ryun the #1 high school athlete of all time, beating out the likes of Tiger Woods and LeBron James.
After serving for ten years in Congress, Jim is a popular inspirational speaker and hosts three Jim Ryun Running Camps each summer. Camp alum include Ryan and Sara Hall, 2011 1500m World Champion Jenny Simpson and 2007 NCAA Division I Cross Country champion Josh McDougal. To find out more about the camps, go towww.RyunRunning.com
HIGH SCHOOL 6:45 Check in/chip pick up (no coaches meeting)
8:00Girls Varsity 5K (7 runners)
8:30 Boys Varsity 5K (7 runners)
9:00 Girls JV 5K (unlimited runners/school)
9:30 Boys JV 5K (unlimited runners/school)
10:00 HS Awards
MIDDLE SCHOOL
9:50 Girls MS 3K & AAU 9-13yrs
10:30 Boys MS 3K & AAU 9-13yrs
11:00 2K
11:30 MS Awards
Jim Ryun will be presenting awards after races.
Awards: Custom 3″ Medals like Jim's 68 Olympic Silver Medal
Trophies awarded to top 2 HS teams
$10 parking except for team buses
*** Cars Please Use Lakeland Highlands Entrance ***Reg. fees $75 per HS gender or $125 for both.
$50 per MS gender, $100 for both. (Unlimited team entries)or $10.00 per middle school individual
This website does not accept any payments.
You may call 863-559-3781 to make credit card payments or pay by PayPal!
PayPal payments can be made to
Make checks payable to:
Run Lakeland 1704 Combee Rd South Lakeland, FL 33801
For more info email [email protected]
Paul 863-559-3781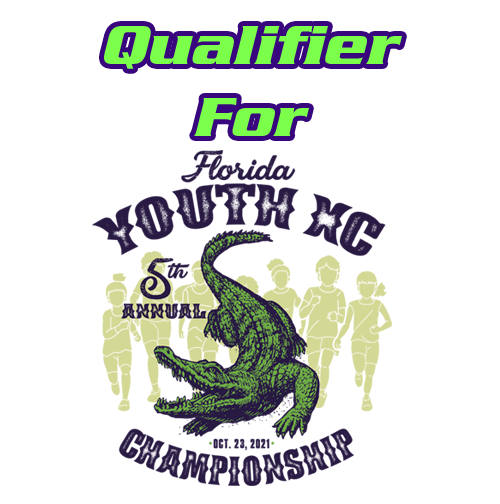 Related Events